The Most Detailed Motorhead Discography
---
Search this website: Latest update: 2022-09-20
2008-02-15 Fake white labels on Ebay!!!,
2009-11-25 A new story, 2014-07-26 Nath story


The aim of this site is to list and show pictures of all Motorhead releases on vinyl and CD. It does so far not contain DVDs, videos, cassettes, laser discs, posters, tickets or other kinds of memorabilia but maybe in the future. I have not listed Motorheadrelated stuff like tributes, solo records or other projects the members have particpated in. Most of the information have been listed in other discographies before. There are Oliver Kaempfs discography, Alan Burridges books and articles in Record Collector but every discography soon gets dated. In 2011 an updated version of the 1994 Collectors Guide was issued by Cherry Red books, this time credited only Mick Stevenson. Almost every week something will be re-issued and repackaged or something old not known before turns up.

It is not always easy to know if a special item should be listed as a separate release or if it can be lumped together with something else. For example, sometimes there are small differences on the label. Another example is stickers on the sleeve. Most of the times I have not chosen to separate those small differences (see for example the UK Louie Louie single or the German Overkill) but sometimes they have been listed as two separate items in another list and then I have chosen to keep it separated. In other words, it is not very consistent!
Free DHTML scripts provided by
Dynamic Drive
Ebay is a great source for information. I have used a lot of the photos from the auctions on Ebay. Most of the items I have actually myselft so I could have made the photos myself but it is less work using the photos on Ebay. And I have had a lot of pictures sent to me from other collectors. If you find something that is wrong or have pictures or information you want to contribute with, please email me at mjohansson422@gmail.com. On some of the pictures me or the persons who have sent pictures, have put on a "watermark" with the address to the website to protect the pictures from being misused. There are also pictures with other sellers watermarks or logos on for protection.
I have been working on this site for quite a long time and it would have been nice to improve it and give it a new more up to date design. But I donīt have the time for doing that at the moment and I donīt have the knowledge to do it either. However, the main goal is not to make it look very nice and professional, at the moment I concentrate on getting the information right and put out more information and pictures.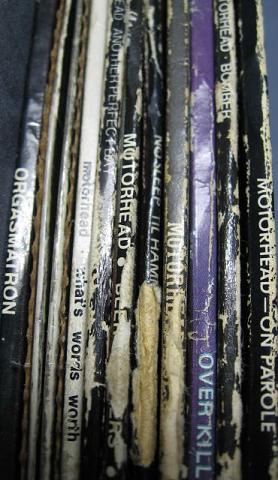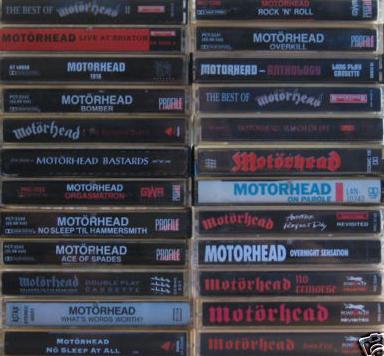 Click here for more pictures of collections, or here for just pictures of different sleeves.
---
contact | home