Pictures of 200 435 320
---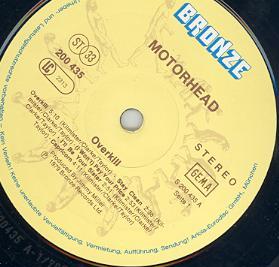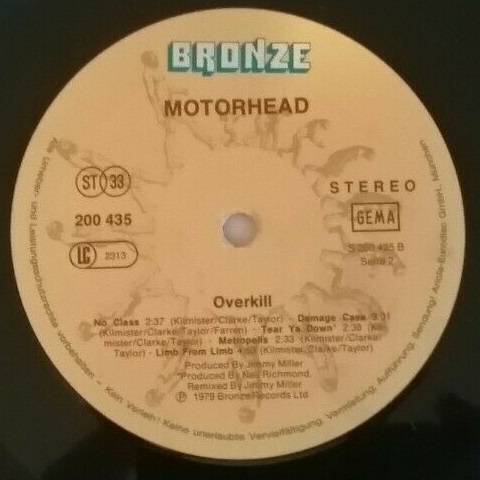 Labels of 200 435 320. As you can see the small print around the edge is blue on the left picture but more black/brown on the second picture. Bad picture or are there two different versions?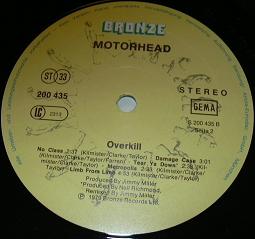 Another version of the label of Overkill, 200 435 320

Detail of back of 200 435 320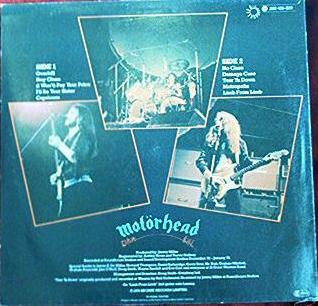 Back of 200 435 320. I think the Dutch looks the same.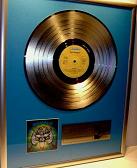 Platinum Award of 200 435 320, sold on Ebay February 2007, Ebay for EUR 143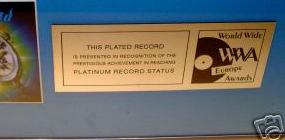 Detail of Platinum Award of 200 435 320, sold on Ebay February 2007, Ebay for EUR 143
Big pictures from Discogs.com
---
Contact | Back to main page