Pictures of Leaving Here/White Line Fever, 7147, Spa, Munster, Clear vinyl
---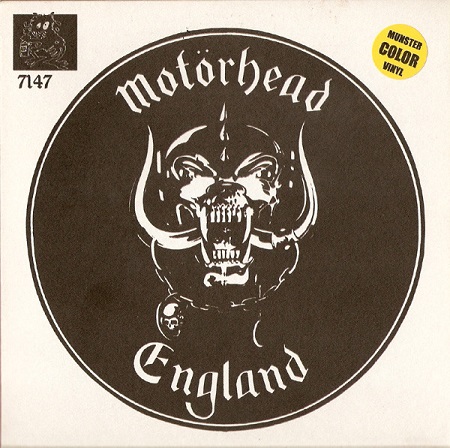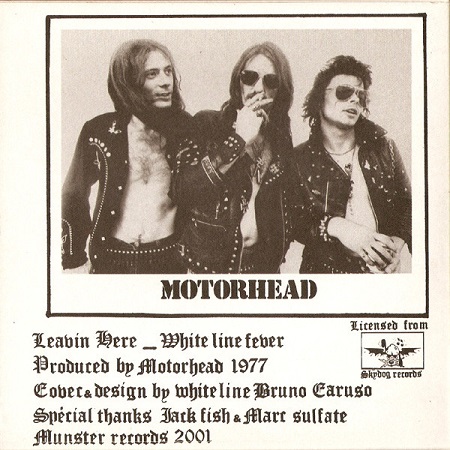 Front sleeve of 7147 with sticker, and back.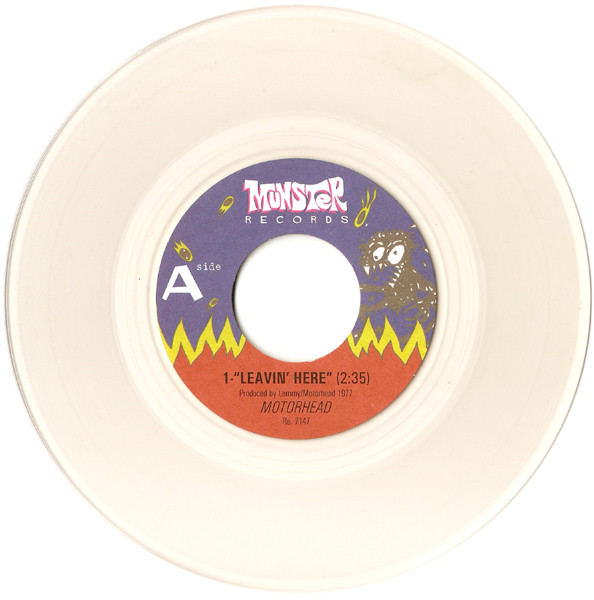 Clear vinyl of 7147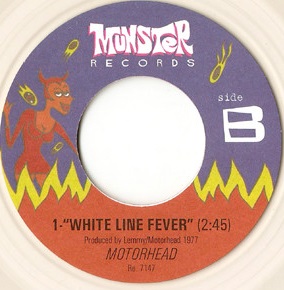 Labels of 7147 (side A black vinyl version, side B clear vinyl. There are no differences on the labels for black or clear vinyls)

A glimpse of the included black poster of 7147. For comparison, the inverted silver version.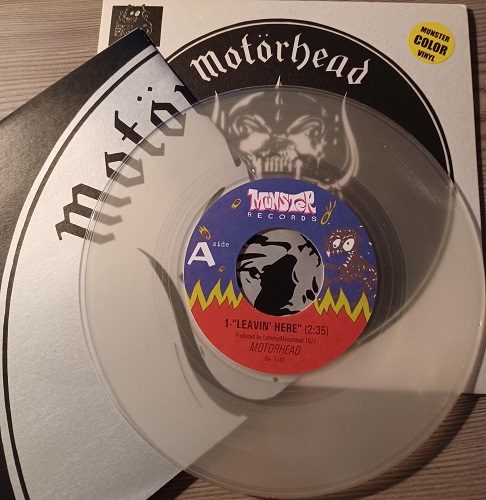 Picture showing sleeve, vinyl and poster.
---
Contact | Back to main page